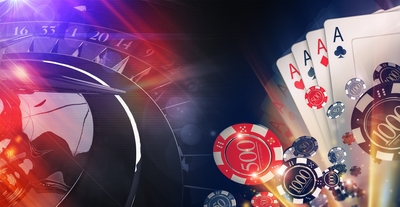 There's never been a better time to play casino games. Over the last 20 years, the rise of online casinos has made it incredibly easy to have a flutter on almost any game you can think of. While the allure of a traditional casino has not faded, the convenience of an online casino has made gambling a more mainstream event. And the games that are available online are so technologically advanced nowadays that they are beginning to make the land-based casino feel a bit dated.
Canadian players now have access to a whole host of awesome online casinos, most of which are fully optimised for mobile devices. Whether you like to play games from the comfort of your own home or while you're waiting for the bus or stuck in a queue, the online casino world is your oyster. So the big question is, 'What are the most popular casino games in Canada?' Are slot games winning in the popularity stakes or are table games holding on to the popularity crown?
Find the Game that Suits Your Style
In some ways, asking which games are the most popular is an unfair question because the games themselves are so diverse. We all love to mix things up and bounce from one type of game to another – and we love them all equally! But do we really? Perhaps, deep down, we're harbouring secret favourites. Perhaps a poker player will always favour video poker over a game of blackjack and no amount of persuasion will convince them that blackjack is more than just a game of luck.
If you're a newbie to the world of casino games – yes, there are still casinos virgins among us –it can be hard to know which games are going to suit your style. Popular opinion may sway you somewhat, but at the end of the day it's each to their own. Poker has long been championed as the king of table games, but you might prefer the riskier betting style associated with baccarat. Table games differ wildly, so first things first – do some research! Certain games will appeal to you more than others and you'll get a better idea of where to start.
One word of advice; don't be put off by games that have rules that seem too complicated to learn. Poker is a prime example of this; the rules are a bit convoluted but it still remains an insanely popular game. A table game like this takes some time to master but it could be well worth it in the long run. The same goes for baccarat. Baccarat has seen a massive surge in popularity in the last few years because players have taken the time to understand the gameplay. The trick is to read a number of different explanations of the game until you find the one that suddenly makes things click. Also, don't forget the age old adage 'practice makes perfect'. We all prefer games that we're good at, but we don't all get good overnight.
Slot Games
Slot games tend to be a lot easier to master than card games, so for newbies slots are a good place to start. But again, some of the more modern games are built with a whole host of levels, bonus games and icons that take some time to get to grips with. The most popular slot games are the ones with intricate storylines and excellent in-game features. If slot games are your jam, don't be afraid to tackle something new. The sheer amount of slot games on the market has proven that this type of games holds a special place in people's hearts.
But does that mean that slots are the most popular of all the casino games? It's impossible to say. Live casino table games are becoming massively popular, so much so that software providers are investing heavily in even more state-of-the-art studios dedicated to these games. Does this mean that these games are more popular than slots? Perhaps we could agree that slots and table games have equal billing? We still think that poker probably edges out the competition, but we could be wrong!